Lecturer: Prof. Cedomir Stefanovic (AAU)
Title: Uplink Cellular Communications
Date: 11th-14th April 2022.
The first in-person expert training is provided by Prof. Cedomir Stefanovic (AAU) in the domain
of WP2 activities on Uplink cellular communications. The training took place between 11th and
14th of April 2022 at the University of Novi Sad. Besides theoretical lectures, the training will include practical problem solving sessions, that will raise the skills and expertise of ICONIC researchers (in particular, members of the Communications group) in the domain of massive IoT, 5G and random access algorithms in modern wireless networks.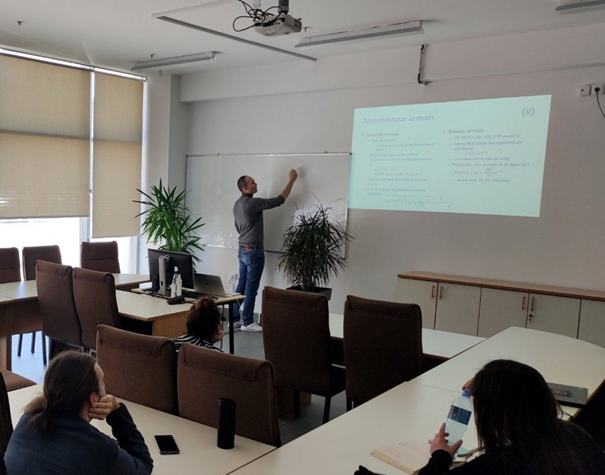 The final agenda for this training is given here: